From delist rumors to downgrades, Renren Inc. (RENN) is cracking and made a new low at $5.95 today. If the markets turn bearish and RENN doesn't trade above $6 tomorrow, I might just be forced to short into the weakness for $.20 to $.30 per share intraday. China is a great place to be short and China TechFaith Wireless (CNTF) continues to fit the bill. After making some money on this long last week, I can't help but watch close as it approaches support once again. A break of $2.10 should signal some selling and if $2 is breached then the stops should fire sending it down another $.10 to $.20. I hate shorting stocks I like but a good trade opportunity is something that trumps emotions.
Local.com (LOCM) is starting to drift again and honestly, unless the company comes up with good news soon I can't help but short this stock intraday. I was long it recently looking for a short squeeze keying $2.70 as the major support, so now that it's falling I'm bearish on this trade. If $2.70 goes tomorrow, I'll gun for $.30 per share down to $2.40.
Optimer Pharmaceuticals (OPTR) is totally overbought, but shows no signs of weakness. Today shares rose above $15 or a clear breakout on increasing volume that continues to squeeze aggressive shorts. I'll be looking for a gap and run tomorrow morning or any green to red action across the day to short into. No sense in being early to the dance on this one, when it cracks it should fall enough for everyone to make some coin.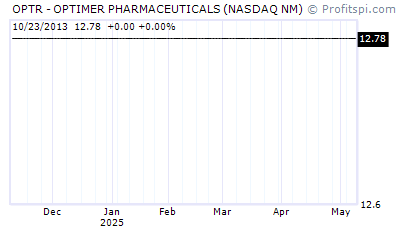 Crosstex Energy Inc. (XTXI) cracked today and I'm watching close for short entry. Mind you the drop took place in the first 15 minutes of Monday's session and then rebounded so it's rejecting lower levels still, but it is a sign that the sell off could be coming. We've seen XTXI tank in the past, so keeping a close watch on your platform for good entry is required. Another test of $15.30 is definitely possible, but sooner or later me thinks XTXI is going down, down, down!