Majesco Entertainment (COOL) turned today off a recent earnings drop last week. Friday's price reached a low of $2.04 but COOL closed strong and today shares continued up. We nailed the runup on COOL into their earnings selling for profit and again today when I alerted my buy at $2.26. It might be a little premature to swing COOL, which is why I didn't hold today, regrettably because shares closed up nicely from my $2.26 alert. So if shares continue, $2.45 is the key break and then we should be able to get $.30 per share on its way to the top resistance area of $2.75. A pattern like this could be an early setup for an ascending triangle so don't write COOL off yet. Support of $2.10 is key should shares turn back down, otherwise it's the $1.60 range. I'll send another text and email to subscribers when I jump in. Just last week I traded Sirius XM Radio (SIRI) for $2,000 in profit and I'm gearing up for my next move, although we're probably a few days off still. SIRI didn't break $1.85 last week despite good news and a bull market so my guess it we'll get another chance to pick shares up off support around $1.68 to $1.65 before the next turn. Like I said, a bit too early here but prepare for another SIRI win soon because this stock is trading in a very nice channel between $1.60 and $1.85 right now.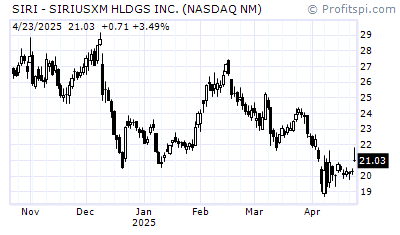 Quepasa Corp. (QPSA) has the chance to be a big winner for us, possibly a few bucks per share…so keep it on close watch. I almost jumped in today but I'm really looking to get my shares between $4 and $4.20 before I swing the stock. Like SIRI, this one is channeling too, but between the low $5's and $4 so the closer to $4 we get the better our stop and upside potential.