First of all, most of yesterday's short list is still in play so be sure to check the list throughout today, especially with futures on swivel. If bad news falls on the market I'll be looking much closer at those shorts because several are getting extremely overbought.  It's important to read how I predicted several would continue to spike while others were more ready to drop. Entry is critical when shorting and I like to hedge my bet by looking for signs of weakness before I sell the stock into the market.
From the swing buy side I have several bearish charts with possible upside catalysts in the near future. QPSA and LQMT in particular are plays I think could pay nicely in the short term, especially if the market breaks out of this channel today or even later into the week. See my video on how we've been swinging this channel and why I think it's primed to breakout soon. These aren't buys out of the gate, this is a watch list.
Quepasa (AMEX:QPSA) has yet to close their deal with myYearbook. If they can pull it off without additional financing i.e. dilution, I'd expect this one to rocket back up the charts. Right now nobody is buying it though, so I'm watching to see how far it continues to slip. I wouldn't mind taking a small position around $2.75 support and with a tight stop. The market cap here is tiny meaning it's capable of squeezing shorts and flying up the chart on good news. Remember Liquidmetal Technologies Inc. (OTCBB:LQMT) from when we traded it a few times when it was hot? Well I'm watching again down here because it's nearing support, oversold and capable of big news at a moments notice. LQMT has deals with Apple and Swatch just to name a few. Watch to see if something positive comes out of the company and then we'll play it from there. White Smile Global (OTCBB:WSML) is a $3 million plus stock promotion that just got started yet has done nothing but sell. I have a feeling it'll runup before it dumps but I'm watching for confirmation. I'll trade this one either way,  long or short, but it's not for the beginner. See this post for my detailed thoughts about WSML and how to trade it.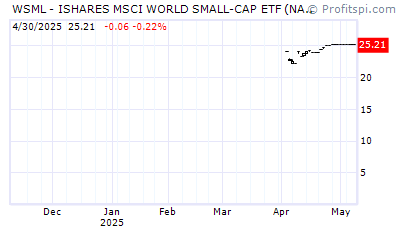 Additional short possibilities include Majesco Entertainment (NASDAQ:COOL). It could keep rolling as they set to release Zumba 2 and as you know I love this stock, but the bottom line is it's getting a bit overbought. My goal is to target $3.60 as a short entry and play it for about $.20 per share or more to the down side before going long again. This isn't one I'd hold overnight though cause they're capable putting up big news at anytime and remaining overbought. Sprint (NYSE:S) is simply a mess right now. From dropping Clearwire to seeking financing to downgrades, my guess is the stock falls again soon. Same as COOL, I'm not hone to hold shorts like this overnight, it's kinda like playing Russian Roulette. So what I am watching for is bad news out of the company, that will be my que to take S short intraday. Last time I made over $2,000 doing this on a tiny position of 5,000 shares and I hope to score it again soon.