Had a successful short on CBOU the last time it cracked so yesterday's crack on fading volume opens the door today. A bit outside my day to day price range but this stock is overbought and could easily come down 3% to 5% today.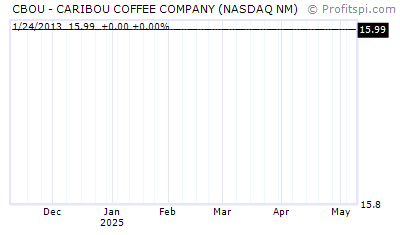 Still short biased ORS but no shares available on a day to day basis. If I can find some shares I'll wait for it to go nova and then try and time the top of a squeeze. Goal is 2k shares around $6, possibly higher. Called GLUU in chat Tuesday at $4.75 but missed my entry by $.01 at $4.70 before it bucked. Still think there's a lot of room on GLUU  but it's hard to chase after missing it $.50 cents lower. First goal $5.75 after which it's in breakout mode. Aggressive stop would be at $5.10. WAMUQ is putting together some nice runs and it squeezed shorts hard last Friday. As the week goes on I'll look to take a small position above the 20 Moving Average with a goal of $.20 to $.24. I'm stalking OXGN for it's next move up. Shares are starting to show some strength which means it could have a small to big run any day now. Trading it from here to $3.30 should be the first good opportunity. Early entry should come with an extremely tight stop loss, say $2.40 or so. The only thing that matters in life is how you get up from being knocked down. Yesterday I got back in ring with COOL because nobody can argue it's potential to be in the $4 to $5 range in the short term. They've got it all, earnings, Russell, Zynga, future outlook and more. So after GLUU took off yesterday I knew it was time to jump back in. I'll be looking to load up again because I only have 5k shares right now at $2.79. MCZ is starting to get more buyers than sellers again and could be heading back for the $2.00 range. Capable of big moves, this could be MCZ's week with Zynga hype starting to heat up. Stop would be at $1.35 with a short term goal of $1.80 followed by $2.40. Earnings are scheduled for Thursday 8/1/11. SOLR is a bit outside my daily price range but it's a prime target for a pullback so I'm short biased here. Entry is after it starts to breakdown on fading volume or first red day. With the bulls back on Wall Street early entry could just lead to getting squeezed so be careful. Goal here would be $.50 to $1.00 per share to the downside.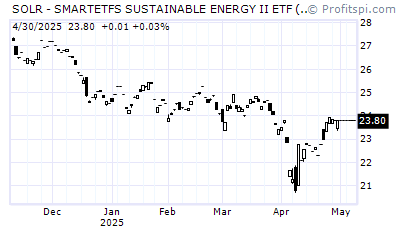 With solar stocks moving, LDK is could be a nice trade if it can break recent price action resistance. Early entry should be with a stop around $7 with resistance around $7.70 before the mid $8's are possible.