Royale Energy Inc. (NASDAQ: ROYL) is a stock we used to trade quite a bit a few months ago. It moved up on a natural gas discovery Thursday making national headlines and increasing the companies optimism about future growth. In the short term we're looking at resistance at $4.16. I'll play it in either direction but right now I'm short biased as futures pull back a bit. If buyers don't hold this up above the MA(200) then it's probably going to revisit the MA(50) around $2.50 before it reaches support. Market cap is $36 million and earnings are on October 24th. I know, I know, nobody likes China… still! But China TechFaith Wireless Communication Technology (NASDAQ: CNTF) is a good company and worth keeping your eye on. I've been watching this one quite some time and I'm thinking about going long soon, once I find an entry I like. With support at $1.96 and resistance at $2.50, a break above $2.80 should allow for serious gains to the upside. Market cap is $97 million and earnings are November 21st, I think we'll see some runup prior to that.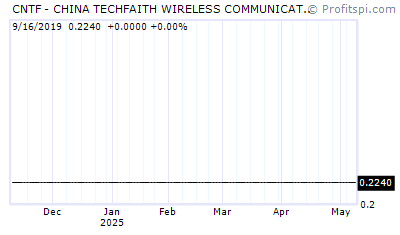 Ocean Power Technologies Inc. (NASDAQ: OPTT) is at the center of media attention after being pumped and then talked about negatively on MarketWatch, yet it fails to fall. I tried to short OPTT early on with little success but I'm going to try it again off the MA(200) or $4.43 if it bounces again. Not a trade I'm looking to swing which means I'll go to cash at the end of the day due to risk of buyout or good news by the company. If we see a the market reverse off the top of this channel, and last week's move was only a suckers rally, then this one should be coming down.