HSOL very bullish into the close Tuesday. Possible trade from $6.10 to $6.70's before it runs into resistance. Lots of shorts in this one along with every other freaking Chinese stock so it could very well continue to squeeze. CNTF is pulling itself back together so I'm looking to take a starter position soon. Chart looks solid here so long as it holds the MA(200) and there is nice trading range before resistance around $4.70 to $4.90. This is a good stock, I don't think it's going to be down here long.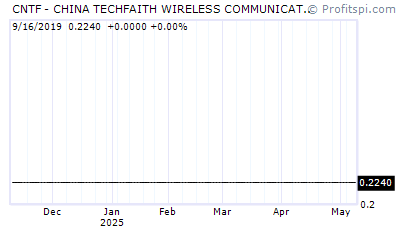 Tiny market cap ($20m) and good news on RITT equals moon shot. Potential short but not yet, check out the 1 year chart to see why it's best to let this one simmer down a bit before banking on a collapse.
We nailed GLUU for solid profits once already this week but I'd like to pull a few more thousand out of it here. Goal is between $5.00 and $5.50 if I jump back in. COOL put up a fight around $3.60 after the earnings shake. I still think it could see the $3.30 range before heading back up but I'll be watching close to make sure $3.60 isn't going to be the turning point. In general I think it's way too soon to get back in, but, earnings weren't bad and the Russell news will lift it so expect me to buy back soon. Hard to believe I left over $30,000 on the table from my trade Friday but that's how it goes. I'm no fake (See my thoughts on fake NL's) so I won't sit here and claim ORS is up 100% since my alert / buy Friday in chat at $3.75. I fucked it up and missed out on some big gains — but I still plan to get my money out of ORS. Was real close to shorting ORS today but I held off. I'm certain it can't keep this action up so I'll be looking to go short on the collapse tomorrow. Squeezed the hell out of shorts today just before the close so be careful, it's a tiny market cap. I'll start with small 2.5k blocks and ease my way into the trade if it starts to fade Wednesday morning. CABND is at the top of my list to short, but no shares yet so I'll keep looking. Goal is 10k at $6. This 40-1 stock split is a joke and it's bound to come down soon and hard.