I'm still bidding 5k CNTF at $5.05, entry is everything in this game and if and when that stocks dips I'll be waiting to buy shares at support. It's one of the only China plays I'm comfortable with right now and I'll keep you updated the moment anything changes.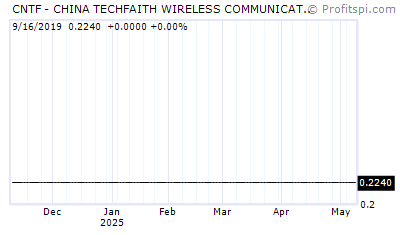 I'm also looking to buy USAT back at $2.23 which seems to be good support. I had an order in on the bid yesterday for 10k shares at $2.23 but it didn't come back down into the close. I think there is a good opportunity to trade USAT between $2.23 support and $2.62 – $2.69 resistance leaving room for $.30 to $.40 cents per share. GLUU has been on my watch list for quite some time and is now trading right around breakout mode at $5.08. All that is missing is a good press release or another round of Zynga hype and I think GLUU could jump big from here. Looks like we're a bit early still as I don't think it'll jump without a catalyst. NEOM got blitzed yesterday as suspected as it's only normal for people to take profits when a stock is up so much. The bounce wasn't nearly as strong as I had hoped however, which is why it was no play for me. Looks like support has setup shop around $.085 which leaves a trading range between $.09 and $.12-$.14 now. Keep COOL on watch now that it's reloading. Like GLUU, this one could run again on the Zynga hype we used last week to lock in big profits. Right now $3.40 is acting as resistance so if it reloads off of $3.00 we have a decent trading range right there alone. It's important we hold $3.00 though because the MA(20) is our support right now at $2.98, a break of which means COOL is on hold for now. It tested support yesterday and held so it's showing some strength.