COOL is at the top of my list even though I already picked up shares Wednesday. If you didn't act on my text message, midday updates and chat room alert on COOL Wednesday you'll definitely want to keep this one on watch today. As I stated yesterday around noon when I bought COOL, about 4 hours before the Seeking Alpha article was published, I think COOL will run on the Zynga IPO coming soon and since Wednesday was its first up day I decided to take position with 10k shares at $2.65.
GLUU is another stock that reacted well on the Zynga IPO coming soon and could be a breakout above $5.08 so keep this one on watch too. The trade on this one comes above the $5.08 range because it's already up quite a bit unlike COOL. CNTF which makes mobile handsets, including multimedia and smartphones, and gaming terminals that function as phones, just had first-quarter gross margin improve to 32 percent, quarterly net income almost double, and gross margin rising 10 percentage points, as the mobile handset-maker sold more high-margin, company-branded phones. Obviously there was a runup into earnings so once it settles I'm a buyer. I started bidding 5k shares at $5.24 on this one yesterday and I'll keep you updated if I up that now that it's making support around $5.50.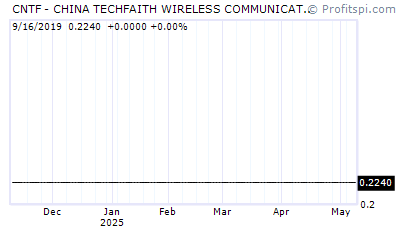 USAT did not go out by alert because I jumped in right at the close. This has been a watch list stock for quite some time so it shouldn't be shock to you. As a matter of fact, I found out yesterday that several people in chat already added a few days ago more toward the $2.15 range when I first started talking about it. This is a past winner for us multiple times and I think this chart pattern is too hard to ignore. Since I'm in for 5k shares right at the close of $2.39, I don't see any reason why you shouldn't keep it on watch today if you're still interested. Goal is $.30 – $.50 per share from the $2.40 range. LOCM has drifted down to support. Since this is the second time I can't add this stock without a catalyst now that first time support buyers have been used up. Please remember, the second visit to support is always met with less enthusiasm for a bounce. Goal is $.50 cents a share once it either starts to accumulate back up similar to the first time we played it or some type of great news hits the wires, if it's news, be on your toes for an alert by text because we'll probably need to act quick. Also, due to only getting 2-4 hours of sleep a night I made a mistake when reading the form 4, the COO shares were options and not direct buys so that's not a catalyst – sorry about that.