LCI is right at support and it's been holding this $5 range for quite some time. They have a PDUFA next Thursday for Morphine Sulfate Oral Solution and analysts are favorable on approval. I'll look for entry tomorrow and runup into Thursday for a profitable trade.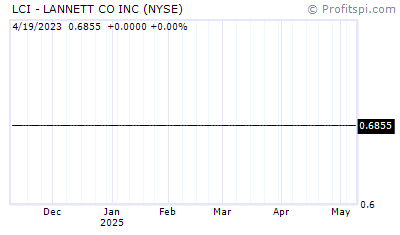 Friday's are notorious for short squeezes and MOBI is a prime candidate. Volume has been light here but that doesn't prevent it from being on watch. There is $1 per share on MOBI sooner or later, you just have to be patient and time your entry.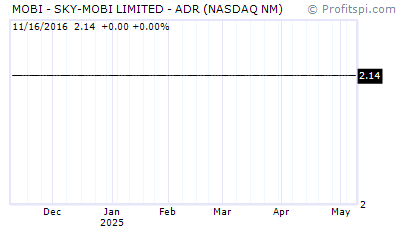 ORS is cooked and I wouldn't be surprised if it continues to collapse. I made $1,100 on it shorting it overnight Wednesday into Thursday and I might go after it again from $4 to $3 Friday. Probably look to add on any squeeze, but honestly I'm pretty sure any squeezes won't be followed with massive momentum buyers anymore as pretty much everyone is now aware what a piece of shit this stock really is. Sounds crazy but I think tomorrow is the day RENN runs back up. Terribly difficult calling the bottom on a decent like this… in addition it's a recent IPO which makes identifying support even harder. My thought is it's Friday, shorts might be looking to cover and goodness, I'm not sure it can go much lower before bouncing at least a little. If I take any position it'll only be for the day. RYUN is another stock I'm short biased on. I think the run could be coming to an end so I'll look got enter tomorrow. Shares are hard to find so I'll be up early trying to reserve them with my special broker. This is a pump of course so I probably won't hold over the weekend in case a mailer goes out.
COOL has three catalysts working for it; Zynga, the Russell addition and good earnings / outlook. Obviously it sold off on earnings which is why we don't hold through fins. Here is a video explaining why I bought 5k shares today at $3.25 and why I'll be looking to add another 15k shares in the short term as I ease back into my position.
RITT has been a stock I've wanted to short since Wednesday but I couldn't locate any shares. Well this afternoon they became available so I'll be looking to short into a squeeze tomorrow morning. After hours has the stock up in the $10.30 range which is where I wanted it today. With any luck it'll jump up to $11, maybe $12 at the open and then I'll look to find the ceiling before it falls. Small market cap so be careful. Goal would be $1.00 per share.