There are going to be so many good trades this week I just can't contain myself. Right now I'm short biased and why not, there's no sense swimming against the current. Keep in mind though, if the market shifts on us the buying opportunities will go through the roof. You need to have two accounts in my opinion so you can find shares to short when the markets get spanked like this. TOS and Interactive Brokers are pretty good from what I hear. You won't find shares of penny stocks at the major retail brokers like E*Trade.
This watchlist is to give you an idea of what I'm thinking heading into the session. It's not a buy or sell recommendation. There are too many variables in the stock market to say what tomorrow morning will bring. Instead view this as me stalking stocks waiting for the right opportunity to move in and pick off $.50 per share.
I'm short 1k at $6.36 AH and I'll be looking to add another 1k tomorrow. Small position because there is a big risk of getting squeezed overnight. If the futures are up tomorrow and this doesn't continue down I'll cover quickly and go long. My gut says it's still heading down though. Either way, BAC should be volatile tomorrow so it fits right in despite the giant market cap. Goal as always is $.50 per share as always.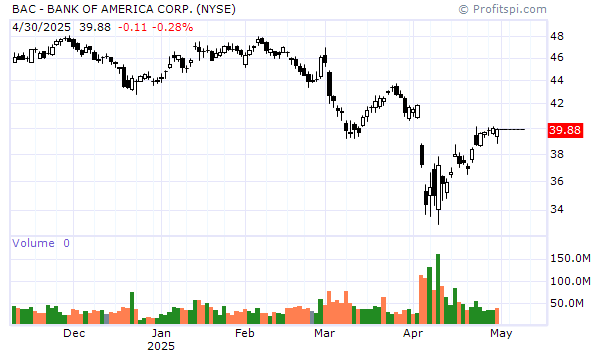 Nailed JBII for a decent short today but I'm looking for the big score on this one. They had some news right at the close so I'll look for an early spike and try and short into it. Goal is to cover at $1.50 to $1.0o if I can catch the decline at the right time. Don't underestimate the pumpers behind this one though, I'll certainly trade it long if it gets liquid again. Made coin on this short today but I'd like to get more from it. CBOU had good earnings last week but it appears their run is over for now. If the sellers are in control tomorrow, I'll look for a break of $12.60 to signal a big drop. Goal here is $1 – $2 per share.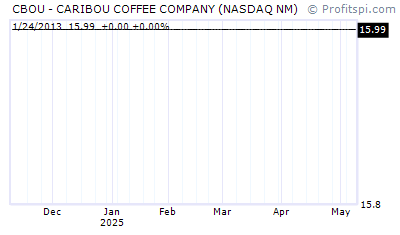 ZAGG took a beating today but I'm inclined to think it's moving back up again before earnings. I'll be watching close because I'd like to make a good $3-$5k on ZAGG before next Monday. We're at support, right where I shorted it last time, so if it breaks support I'll short it as a day trade but if it starts to move back up I'm going to swing this one.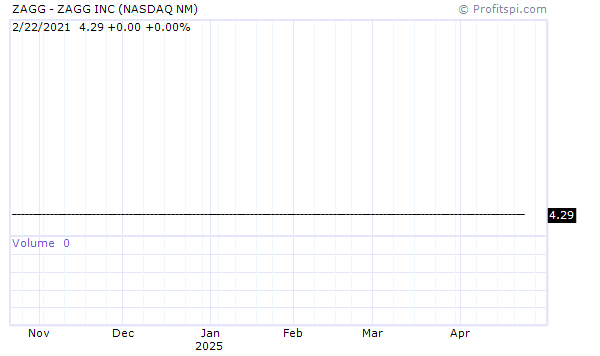 1 for 2 on POTG short today and I'll be looking at this one tomorrow morning again. I'm short biased if starts to tumble which I think it will do soon. Yes they're doing a 10 to 1 forward split blah, blah, blah… this stock is a piece of shit and we all know it. The only question that remains is will it continue up or will it tank. If I buy my goal is $.40 per share. If I short I'll be looking for $.15 to $.10.
JAMN dropped some press on the market after the close and in the right conditions it could certainly cause shares to spike again but I don't think 100% like the last surge. With support in the $.65 range, I'll be looking to see if buyers show up and if so this will be a momentum day trade for me early on followed by a short. Risk of SEC halt at anytime so it's better to be short, however, I'm willing to risk a small position long if it's moving up fast again. With the Zynga IPO sneaking back into PR's, it's time to look at COOL again. The way I see it, COOL is a buy if it gets down to the $1.20 area. I'm not jumping in early, I've nailed this stock for profits too many times to risk it sliding more. But if stocks tank again tomorrow I'll be a buyer at $1.20 or $.80 (as hard as that is to believe). You can bet I'll be holding about 10-30k SIRI long soon depending on how this market shapes up. Shares closed up shop at $1.65 and honestly I never thought I'd get a chance to buy down here again. Not rushing in but rest assured you'll be seeing an alert on SIRI come across your cell phone soon.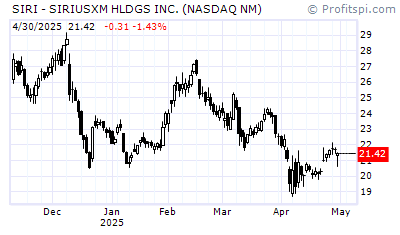 This is another good buying opportunity in my opinion. As soon as the market gets back on track you can bet QPSA will turn up and I'll be there to ride the profits. Right now I'm looking for it to hold this range and go no lower than $5 per share. My buy signal will be on news or general market conditions. HL is set to announce earnings tomorrow morning. I'll be up bright and early because if they are good this stock could erupt, even if the market heads lower. Make no mistake, this is precisely the situation I look for when going long on a stock. There is no runup, possibly for good reason, but it could be the overall market conditions pulling it down and not bad earnings. Either way, we'll know in the morning and I'll be set to buy if they are good.