Less than 2-years ago, at the young age of 27, a client of mine Jeff L. started trading.
In 2013 he's +$82,934
Since he started less than 2-years ago he's …
… +$149,888
When asked what he likes most about my service he said the EDUCATION!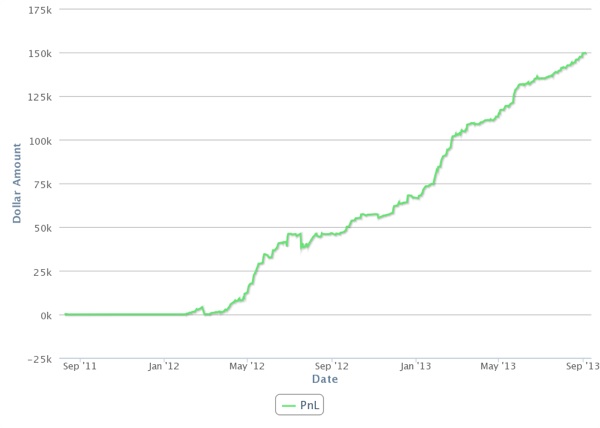 "Hope things are going well. Actually, I should rephrase that. I know things are going well even though we're only a month into 2013. Compared to 2012 (only eight months as I joined JBP in late-April), I've already made around $15,800, or 23.43%, of 2012′s profit in a single month on mostly swing trades alone. 23.43%. One month. What other job will match that? Hats off to you and the service you provide. Being completely honest, I don't consider myself a great or decent trader. However, I do consider myself to be an good to great money/risk manager. Anyhow. I very much look forward to Bond Blow Ups when it's released on Feb. 1, 2013. I think it's the perfect compliment to your swing trade and day trade service. I've been with many, many, newsletters and this remains the top newsletter/service on the Internet for traders of all skill levels. I've attached some images of my new Nexus 10 that I've purchased thanks to profit from your service." ~ Jeff L.

I make a killing on 3 simple trades each week that ANYONE can follow.
I do the work and YOU make the profits.
Give me 90 days and I will make you a better trader! Learn more
2013 VERIFIED RESULTS – E*TRADE
Jason Bond +47.55%

 vs. 

S&P 500 +16.05%
+$153,263