What a wacky market…
In a surprise turn of events, the Federal Reserve announced it would purchase corporate bonds…
And stocks are on a tear the last two sessions.
Of course, traders are still trying to figure out ways to spot some of the hottest stocks on the market.
After word got out about one of my Monday Movers picks…
I received an overwhelming response from readers…
Asking me how I spotted that massive move in NETE… BEFORE it made the move.
Today, I want to show you how I uncovered this momentum stock and a 200%+ move in just a matter of days.
With my Monday Movers watchlist
I believe it's simple.
You see, rather than reacting to stocks after they move… my goal is to be proactive and spot these moves ahead of time.
For me personally, I've noticed a pattern early in the week with momentum stocks.
A lot of the time, these companies will announce news, which can push the stocks higher.
It was no different with Net Element (NETE) this week.
Now, prior to Monday's press release, which I'll get to shortly, there was actually a catalyst in play.
On May 6, the company announced it was exploring strategic alternatives for its business to provide shareholders with value.
If you don't know what that means, to me, it's a bullish catalyst.
One of the most interesting factors about this stock is that it has 3.53M shares floating, according to Finviz.
What that signals to me is that there is low supply…
And that the stock could experience insane moves.
Here's what I sent out to subscribers in my Monday Movers watchlist on Friday.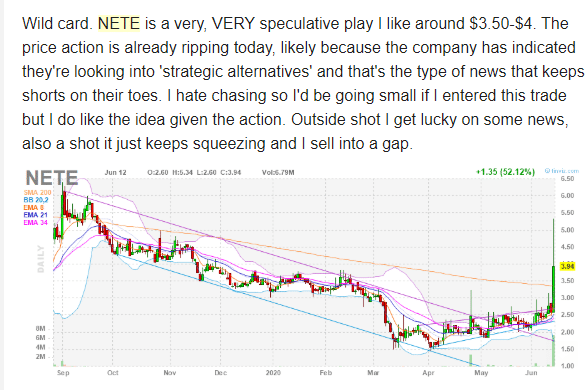 Chart Courtesy of Finviz
The stock was trading at $3.94 when it was on my watchlist.
Guess what happened in the afterhours on Friday?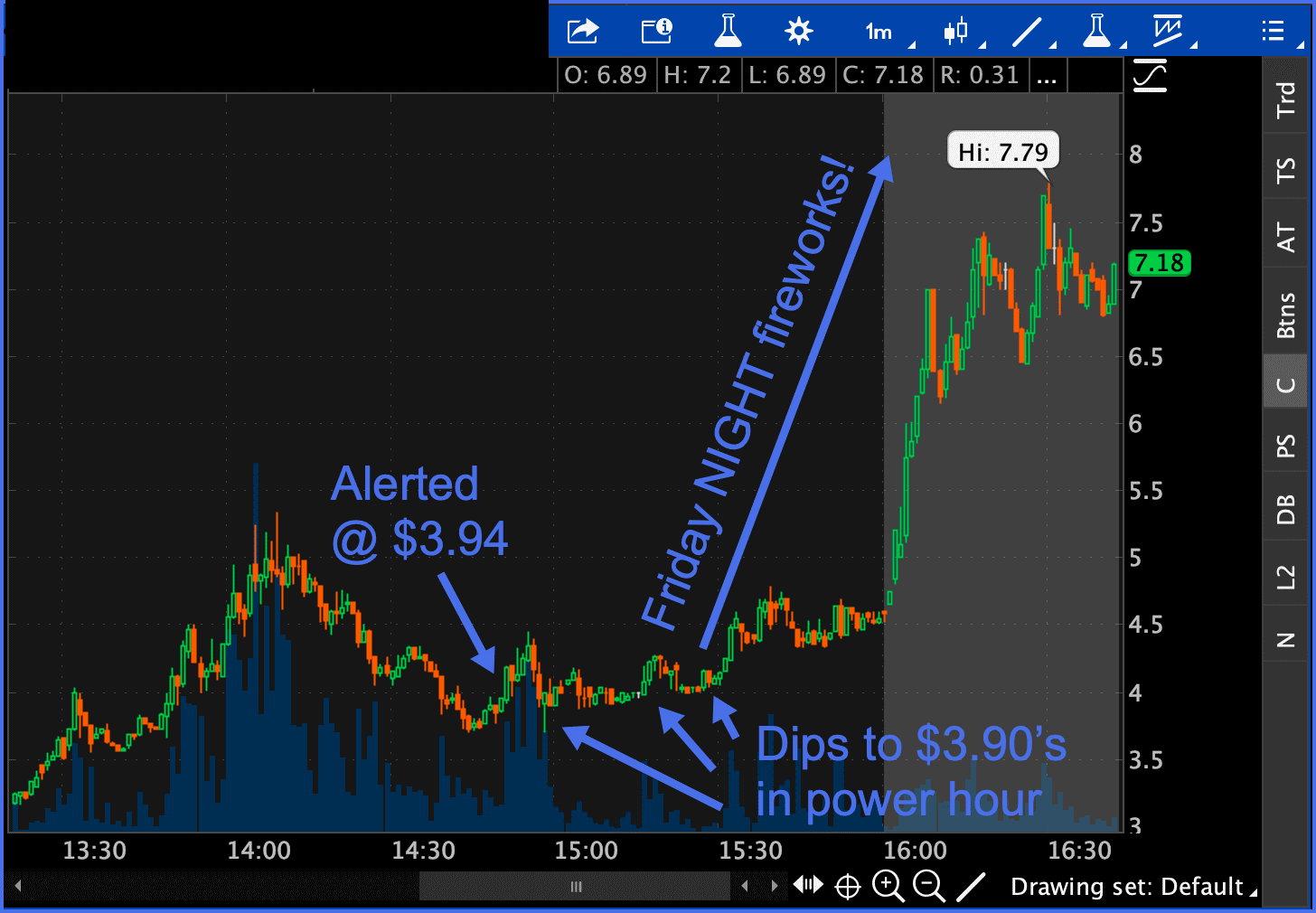 Source: thinkorswim
NETE was already making a move…
That was a signal to me the stock can have some legs and gap up on Monday.
Keep in mind, the moves don't always happen on Mondays… so I believe it's important to be patient.
Come Monday morning…
Net Element announced it was entering into a letter of intent to merge with Mullen Technologies, an electric vehicle company.
That news actually caused the stock to explode and hit a high of $13.43 on Monday…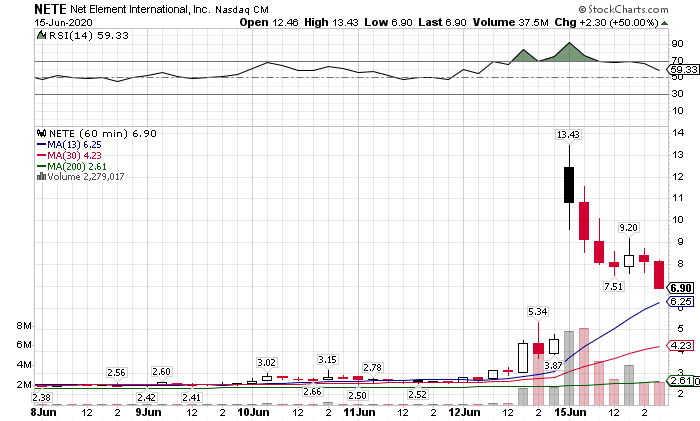 Chart Courtesy Of StockCharts.com
Those who were able to get in at $3.94 and sell in the $13 area could've made as much as 200%!
You heard that right…
Some were able to get into the stock on Friday… and lock in a large gain on Monday.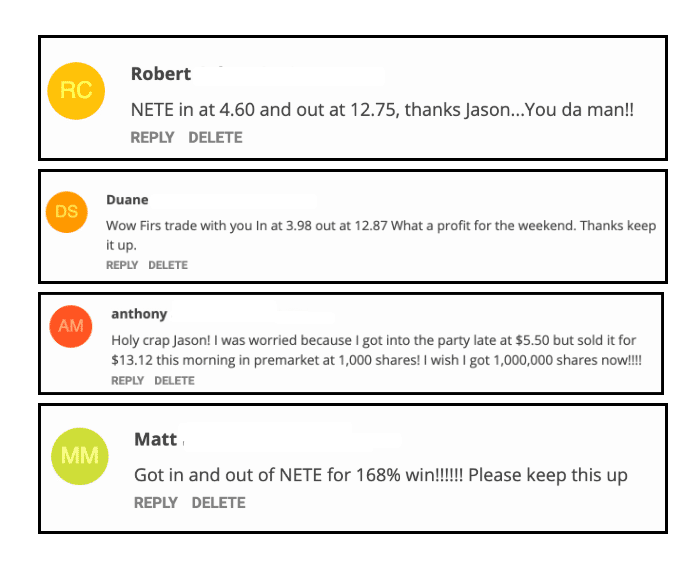 The idea with Monday Movers is simple, in my opinion.
Now, on Friday…
I'll be releasing my latest set of picks…
If you want to learn more about how Monday Movers works… and how to uncover stocks poised to move ahead of time…
Then watch this short training clip here.
*Results presented are not typical and may vary from person to person. Please see our Testimonials Disclaimer here: https://ragingbull.com/disclaimer.