Excellent class on shorting stocks last night. Just getting started on my watch list now because I needed to catch up on some much needed sleep.
People often ask why I watch list the same stocks from time to time. Keep in mind I have hundreds of stocks in my E*Trade Pro platform (see my video) but don't underestimate getting to know a handful of stocks really well and stalking them for trades. Over time you'll know a few hundred just off the top of your head which makes spotting entry and catalysts a lot easier. Takes time and work though.
MOBI was on my watch list Wednesday heading into Thursday's session and I know a few of you cashed in on it, well done. For me it was hard to add since I was dealing with so many volatile positions. Congratulations to those who cashed in, I knew there would be a nice move sooner or later. It's a good example of why I 'stalk' stocks. Good chance it continues today with the market reversal and Friday short squeeze in play so keep it on watch if you didn't trade it yesterday.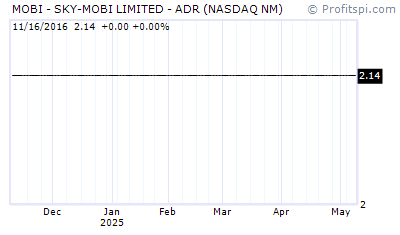 GLUU came up in chat yesterday as it crept up my scanner from 5% to a 10% intraday move. Then it settled at support again but this one makes the list today because I expect the Russell and the Zynga hype to come into play next week. Look for entry and keep a tight stop on it… we should see it move up from here if those catalysts do come into play like I think they will.
MCZ is getting active again so I'll look for entry. Catalysts include the Russell and Zynga. If it continues today I'll consider a small position over the weekend.
I'm short biased on ORS as you know. Currently hold 1.1k shares at $4.04 I've requested to reserve another 5k shares with my broker this morning. I'm hoping they become available so I can grab it on a spike today which will likely happen considering it's Friday and shorts will want out. I think this will be a good day to trade RENN. It's at double bottom support and the market reversal should lift this stock. I hardly buy in the premarket but this might be the exception. LXRX is surging in the premarket but not a ton of trades yet. Possible entry around $1.60 and play the break over resistance at $1.75 which should open the door to $1.86 making for a decent trading range.