It's a holiday shortened week, and since the pandemic has a tight grip on some cases…
This trading week will be different than the previous Thanksgiving weeks.
We may see some wild action until Wednesday, rather than slow paced like we've seen in the past…
Then come Friday, with the early close, I wouldn't be surprised if some small-cap stocks take off. 
You see, a lot of folks won't be traveling for Thanksgiving and that means many traders may be at their desks on the hunt for opportunities. I really don't blame them because there's money to be made…
Especially in small-cap stocks. 
I mean you've seen the crazy moves that happen everyday, I don't think people will be off their desks. Heck, even if they are… they can just pull up their phones to throw down some trades.
That said, let me show you which stocks I've uncovered to potentially trade and why they might run higher this week.
I'm going to keep it short and simple this week. I want to give you a real taste of how traders actually develop watchlists.
For me, it's not a dozen pages for a few names. I need to consume information as fast as possible and make a decision.
The easiest way for me is to just list short and concise bullet points.
CPS Technologies (CPSH):
The company manufactures and markets metal matrix composites

The stock had multiple runs this year, as they announced new orders for their hermetic packages and upbeat earnings. 

Its latest pop in July took it from $1.50 to $3.35 in a matter of 2 weeks. CPSH has slided lower since, but has had a notable bid on Friday moving from below $2 on open to over $3 in the after hours.

Key level is $2.40 – any hold above that is bullish for a retest of $3 area and a breakout higher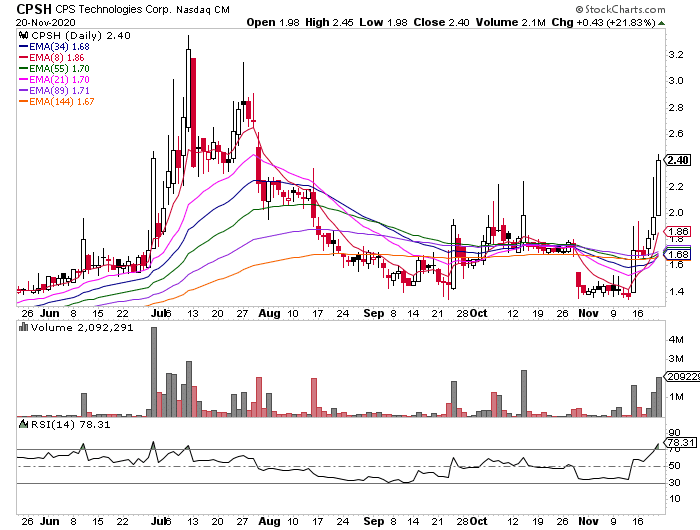 Orbital Energy Group (OEG):
OEG is a diversified energy infrastructure services company

The previously dead stock tripled in September as 3 insiders reported a combined purchase of 55,000 shares.

It's pulled back since but has been consolidating firmly in $0.75 area and had a bid every day since Wednesday

Key support level is $0.93 and $1 – if the stock holds and consolidates higher it looks primed for a move to new highs above $1.3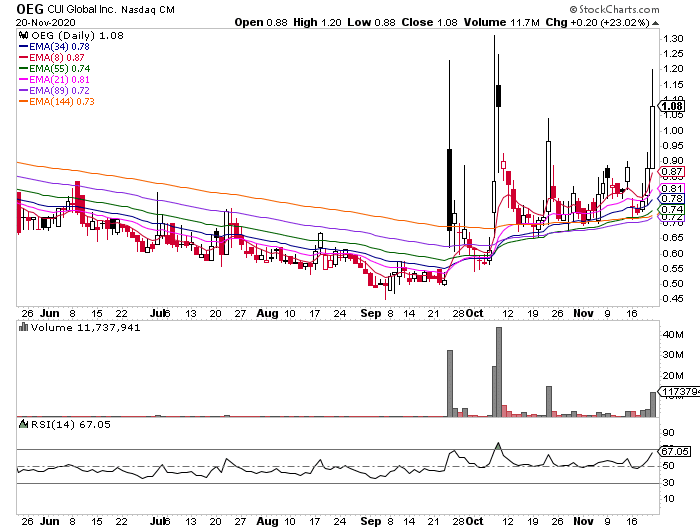 China Recycling Energy (CREG):
The company is an industrial waste-to-energy solutions provider

Stock is a notable mover with multiple pops this year, but it always faced significant pressure in $4 and $4.80 areas

The name got moving again late Friday – for once it closed about $4 and held above $5 in the extended session

Any consolidation above $4.8 is bullish for a retest of next resistance in $7 area.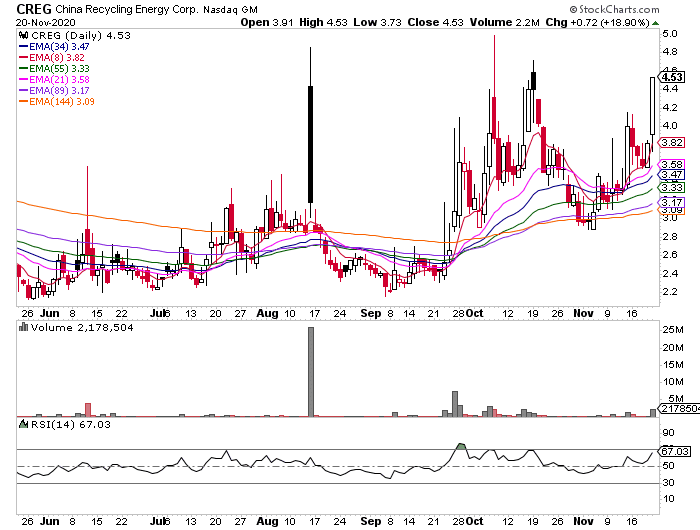 Listen, there's a lot of opportunities in the market right now.
I want to show you how I uncover high-conviction trade ideas every single morning. It's the one skill I believe all traders should learn how to do.
If you're serious about getting a one up on the market, you'll watch this exclusive training video here.