The market is getting shaky at these levels…
And with so many potential news headlines hitting the wire this weekend…
Many traders are out there trying to plan for what's to come.
Some will look to get flat and not hold any positions into the weekend…
While others are looking for potential trades to hold for a few days.
For me personally, I'm part of the camp that wants to put their money to work and potentially hold positions into the weekend.
You see, when it comes to momentum stocks…
I've realized that there are many that gap up on Mondays…
And I've actually come up with a strategy that allows me to take advantage of these gap ups, ahead of time.
How?
Well, I plan accordingly and look to get into these momentum stocks on Fridays…
When it comes to uncovering potential stocks or options to hold into the weekend, I analyze news in specific companies and sectors…
As well as the charts.
For me personally, I'm monitoring momentum stocks all week, but I finalize my watchlist on Fridays. Included are stocks I may want to get in before the close on Friday and hold into the weekend.
I think the best way for you to learn how I develop my trading plan for the weekend is to show you the watchlist I came up with last week.
On the top of my watchlist that I sent out last week was Digital Ally Inc. (DGLY)… here's what I sent out on May 29.
DGLY is my favorite and I'd like to get 10,000 shares between $.90 – $.95 today. My stop loss would be below $.85 and I'd have a goal of $1.50 on the trade if it really caught on, otherwise my standard 10-20%. The situation in Minneapolis is out of control and I think it's going to build over the weekend, bringing eyeballs back to DGLY which has performed very well in the past when situations like this have arose. The National Guard has been deployed and a CNN crew even got arrested. I think this trade has a pretty good chance of working and might even be a home run. 

Source: Finviz
As you can see, with this specific trade… there was a catalyst in play, and the chart pattern looked favorable to me.
Of course, I missed my entry to get out the alert to subscribers… but I'm glad many were able to take advantage of it.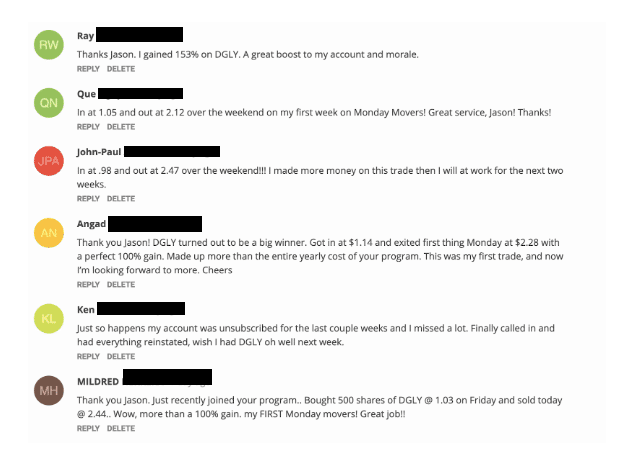 Guess what?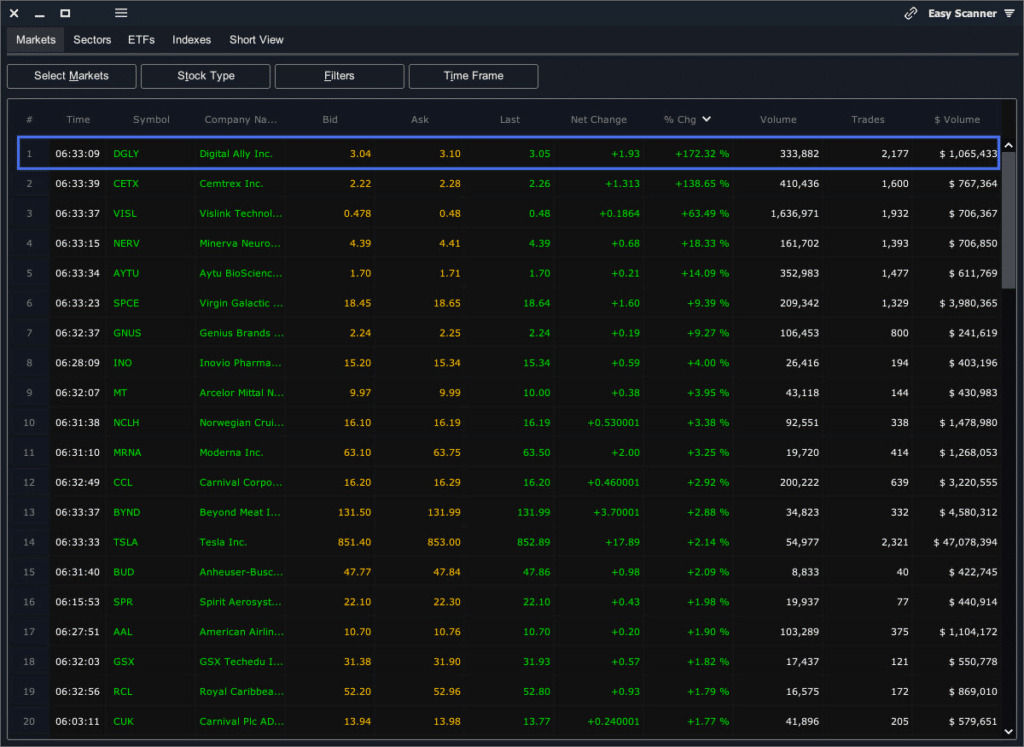 The stock was at the top of my momentum hunter filter on Monday morning in the pre-market…
Of course, there were other trade ideas I had on the Monday Movers watchlist…
GRPN again, I know, it's boring, but I take these shots over and over which increases my odds of hitting big wins. Interested between $1.20 – $1.25 with a stop loss at $1.15. Big user base, war chest of cash, economies reopening are all reasons I like this one above $1. Goal here is 5-10% on a swing. 

Source: Finviz
GOGO between $2.05 – $2.10, stop loss below $2 and a goal of 5-20% on this one makes sense to me. Technical trade here mostly, recent bounce to $2.50 followed by normal looking retracement. Range back to that resistance is what I'm looking at, taking profit on the way up if it works. 

Source: Finviz
NNDM is a fibonacci trade I like. Big news recently, offering smacked the momentum and now it's consolidating at $2.50. I'm considering buying between $2.50 – $2.60 with a stop at $2.50 if it doesn't work. News was good, something could follow that is my thought. 

Source: Finviz
I was able to lock in winners on some of those trades early this week… and that's why I believe it's important for me to put my money to work and look for stocks set to gap up after the weekend.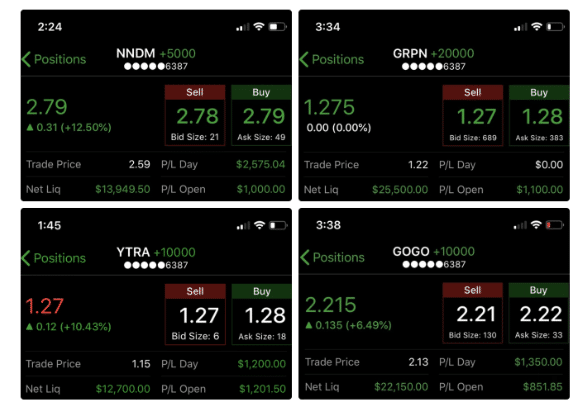 Now, if you want to learn more about my "weekend" strategy, and how I'm able to find stocks poised to gap up after the weekend… on Fridays, then click here to watch this exclusive training workshop.
DISCLAIMER: To more fully understand any Ragingbull.com, LLC ("RagingBull") subscription, website, application or other service ("Services"), please review our full disclaimer located at https://ragingbull.com/disclaimer
WE MAY HOLD SECURITIES DISCUSSED. RagingBull has not been paid directly or indirectly by the issuer of any security mentioned in the Services. However, Ragingbull.com, LLC, its owners, and its employees may purchase, sell, or hold long or short positions in securities of the companies mentioned in this communication.